Summer is officially just around the corner, which means one thing, and one thing only. Holidays. If lying on tropical shores with your toes in the sand is how you plan on spending your vacation, then it's time to beach-up your beauty bag. Not only will Hip & Healthy's edit of the best beach-ready beauty staples keep you beautiful both on and off the sand, but they'll even accentuate your holiday glow and replenish sun-kissed skin and hair. We'll raise our piña coladas to that.
The Face Base
Sisley 'Super Soin Solaire SPF30' – £140
A high SPF product is a must-have for any beach holiday, and this skincare meets sun-care meets makeup offering from Sisley does it all. Providing full-spectrum protection while preventing signs of premature ageing and locking in moisture, it contains edelweiss extract, camellia oil, mango extract, Shea butter, and solar filters to shield skin from the sun whilst locking in moisture, strengthening the skin barrier, and promoting cell renewal. All with a gorgeous subtle tint to keep your face looking fabulous come sweat and sun.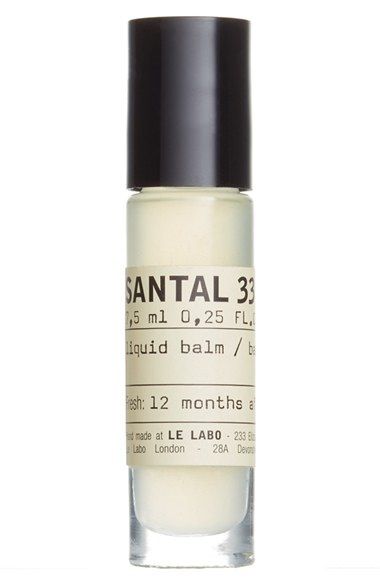 The Scent
Le Labo 'Santal 33 Liquid Balm'
When it comes to selecting a beach-ready scent, there's one ingredient that you need to avoid: alcohol. Not only does the alcohol found in most mass-made fragrances make it fade faster, but it also dries out skin, especially when subjected to sun and heat. Add to that the fact that alcohol can also cause sensitivity and adverse skin reactions, and you have a recipe for disaster. But fear not, because you can smell sublime on the sand and keep skin safe by opting for an alcohol-free formula. We love Le Labo's soft and spicy cult-classic 'Santal 33', especially the alcohol-free rollerball that's both travel and beach-friendly.
The Hair Protector
Nuxe 'Moisturising Protective Milky Oil for Hair' – £18
When it comes to getting beach-beautiful locks, Nuxe's 'Moisturising Protective Milky Oil for Hair' covers all bases. Containing two sunscreens (UVB and UVA) to shield strands and scalps from the harmful effects of the sun and seawater, its ultra-lightweight and non-greasy formula protects sans dryness. Enriched with coconut and jojoba oils and botanical extracts, it also boasts an alcohol-free, water-resistant formula that helps repair hair fibres and nourish locks from the inside out. Not to mention it smells like a tropical holiday in a bottle. Can you say hair hero?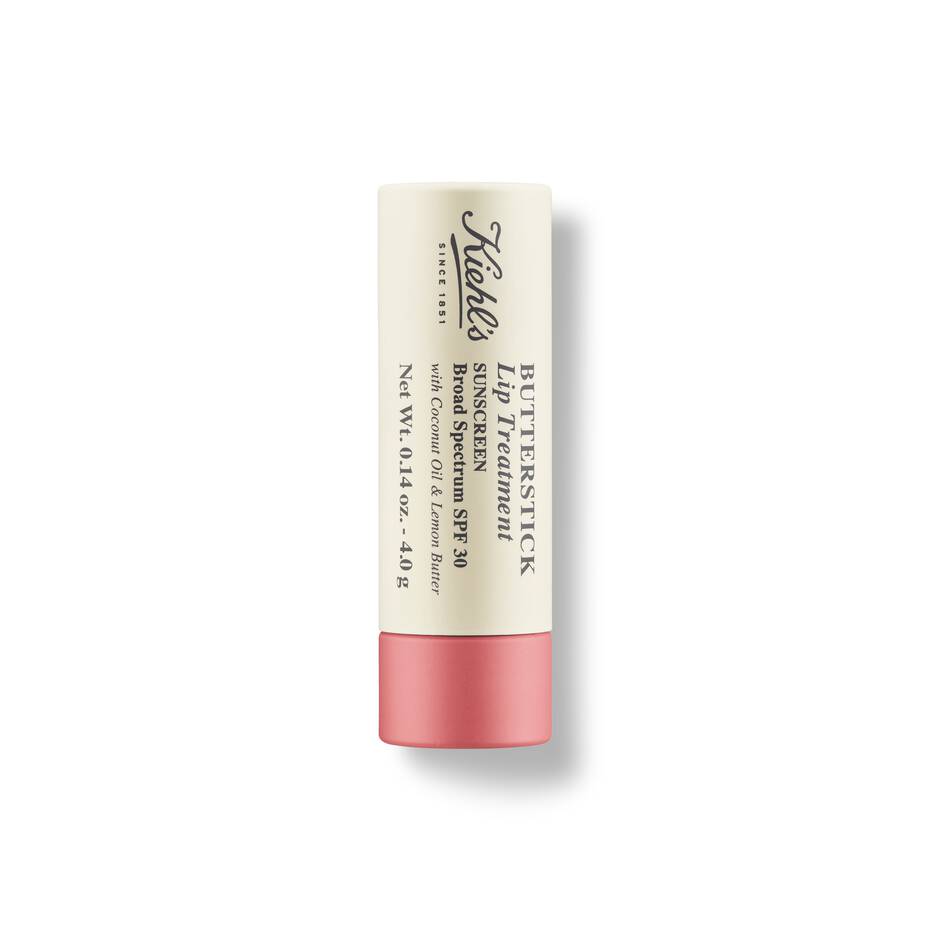 The Lip Lover
Kiehl's 'Butterstick Lip Treatment SPF 30' – £19.75
One thing many of us are guilty of is neglecting our smiles whilst on the sand, so be sure to invest in a lip-loving protector like this 'Butterstick Lip Treatment' from Kiehl's. It boasts UVA and UVB filters, SPF30 protection, lemon butter, and coconut oil to nourish and hydrate your pout to perfection. The added beauty bonus? It's slightly tinted in either a soft berry hue or a rosy tint to give your lips a natural-looking boost both on and off the beach.
The Supplement
Dr. Barbara Sturm 'Sun Skin' – £65
Prepping your skin before sun exposure and ensuring it stays happy and healthy throughout your holiday is essential, which is why Dr. Barbara Sturm's 'Sun Skin' supplements are one of our top beach bag essentials. A potent blend of antioxidants, trace elements, vitamins, and polyphenols, there's everything from carotene and selenium to raw cacao, green tea, and amino acids to help protect against heat rash and sun allergies, support normal pigmentation, and protect against free radical damage. Not to mention each powerhouse pill helps to enhance your tan, slow down the ageing process, and brighten skin. Win-win.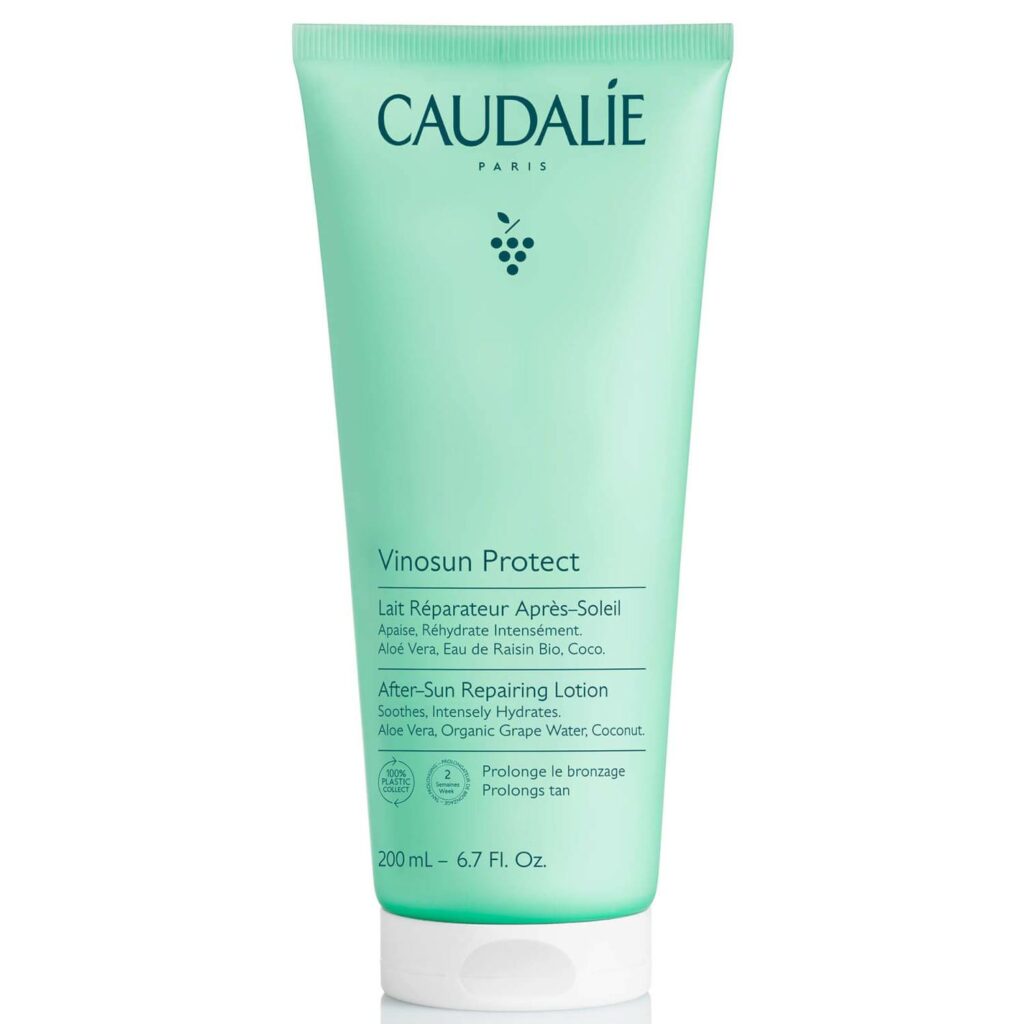 The Skin Soother
Caudalie 'Vinosun Protect After-Sun Repairaing Lotion' – £20
An after-sun-meets-tan-booster, this holiday hero from Caudalie cools and nourishes from top to toe while preventing dryness and peeling – perfect if a sun-kissed glow is what you're after. Speaking of which, it actually prolongs the life of your tan and promotes radiant, glowing skin thanks to a blissful blend of organic grape water, coconut oil, and aloe vera extract. Which, of course, feels wonderfully cooling and soothing on the skin. Just the ticket if you've gone a bit overboard on the sun lounger.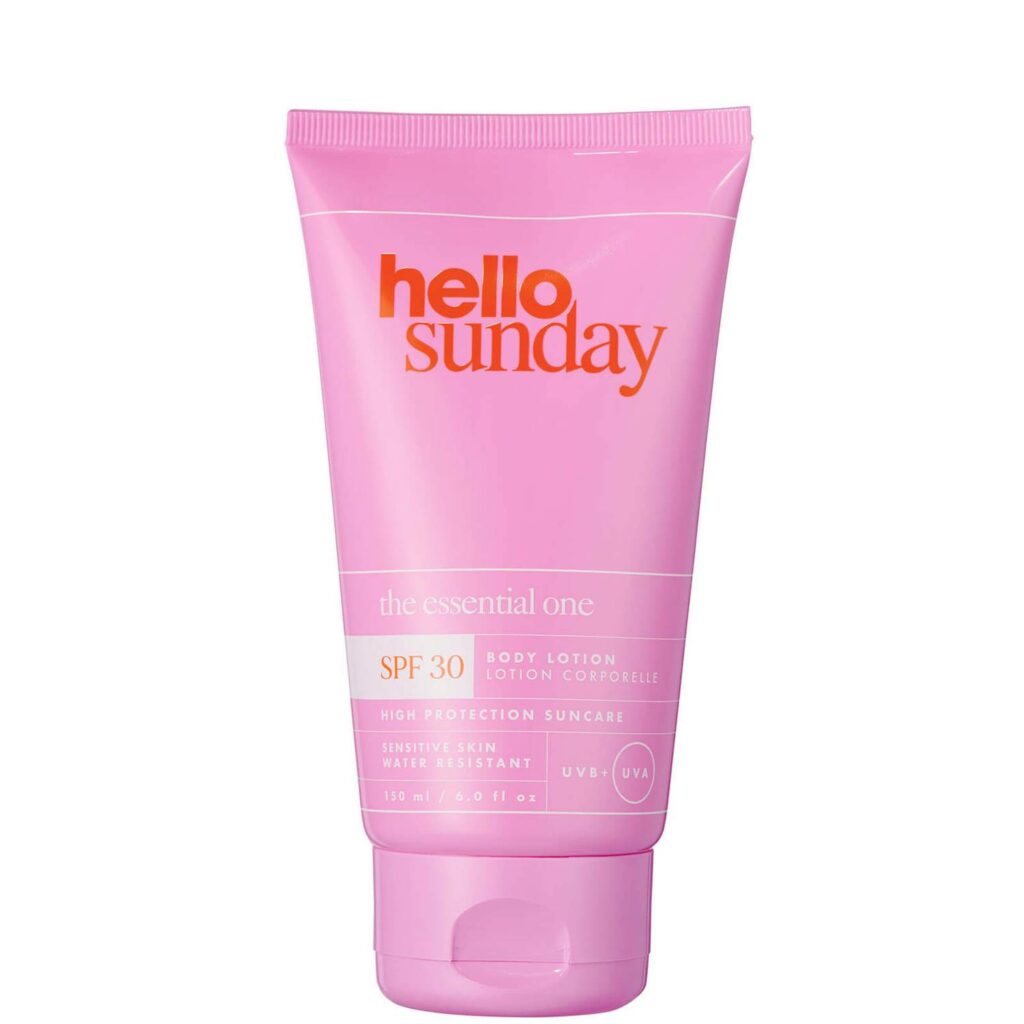 The SPF
Hello Sunday 'The Essential One – SPF30 Body Lotion' – £16
When it comes to beautifying our bods, this SPF from Hello Sunday ticks all the boxes. UV and IR filters? Check. Non-greasy gel-cream formula? Check. Ingredients usually reserved for fancy face creams? Check. Packed full of hyaluronic acid and vitamin C, this lightweight sun cream not only provides top-notch protection but also a nourishing, brightening, hydrating hit for skin. Add to that its gorgeous uplifting scent of geranium, lime, and mint and you basically have the best body booster made for the beach.
The Do-It-All
WaterWipes 'Original Plastic Free Baby Wipes' – £3
Whether you need to get sand off your feet, seawater off your skin, smudged makeup off your eyes, or you just need a quick refresh, these wipes do it all – and then some. Made from 99.9% water and fruit extract, WaterWipes are the purest wipes in the world, and – although not the most glamorous of products – a seaside staple you'll wonder how you ever did without. After a day spent at the beach or in the sun, you can cleanse yourself from top to toe in just a few seconds, all with a refreshing and nourishing boost.