Still feeling a little lack-lustre after, quite possibly, the coldest, wettest Spring in history? We don't blame you! It's not been the smoothest start to the season but we've got five wellness holidays (UK and global) that will reform and restore your mind. Nothing better than stepping into summer with your health and happiness sky high!
Reform & Restore – D-Resort Göcek, Turkey
D-Resort Göcek (pictured above) is a luxury Turkish resort that goes beyond to offer a comprehensive restorative destination. Balancing tangible strength with mindfulness, the boutique hotel has launched three new programmes devised by a team of industry professionals personally curating itineraries to help guests achieve personal goals.
Providing guests with the tools they need to break the bad habits within their daily routine whether this be back pain, stiff neck, shoulder tension or recovering from an injury. Designed to realign the body and iron out the tolls of today's sedentary lifestyle the programme includes:
A Postural and Biomechanical Assessment
Physiotherapy sessions
Soft Tissue Therapy
Private Reformer Pilates
The Recovery Holiday:
Devised by the clinical team for those needing to restore their body back to health. The programme provides six days of intensive rehabilitation and includes daily physiotherapy sessions, soft tissue therapy, Pilates and daily classes dedicated to rebuilding muscle and alleviating pain.
The Vitality Holiday:
Designed to target the physical and psychological symptoms following cancer treatment helps guests to restore, repair and recharge. The programme helps those return to exercise and rebuild their physical health aiming to improve physical function. For optimum results, a team will work with each individual to address loss of mobility, muscle weakness, loss of balance and joint pain.
Partnering with leading rehabilitation holiday specialists Restore and Reform, tailored sessions will include a careful balance of physiotherapy, reformer Pilates, postural analysis, private yoga sessions and targeted massages. With a ratio of specialist to clients being 1:3, the professionals are committed to guiding guests through each step of their recovery.
More info on D-Resort Göcek here.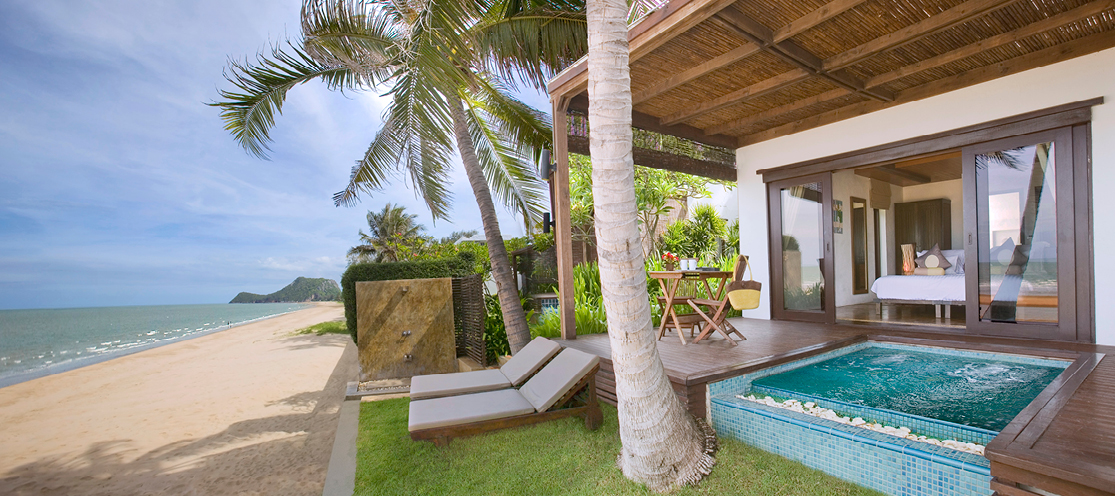 Slow Down Week – Aleenta Hua Hin Resort & Spa, Thailand
Mindfulness teacher, Masooma Kachelo and Mindful Movement Teacher, Caroline Combelles will co-lead a spiritual journey including 17 hours of wellness sessions enhanced by healthy Thai cuisine and luxurious accommodation at AHG's Aleenta Hua Hin this May.
The seven-night 'SLOW Down Week' package includes three days of classes on building resilience, conscious living, mindful healthy cooking and eating teamed with in-room massage treatments. Together, instructors, Masooma and Caroline will balance stillness, laughter, movement and inward reflection to awaken the body and soothe the soul. "Our retreat offers a safe, loving space in a beautiful, luxurious natural setting that allows your body and heart to open in a way that best serves you," explains Masooma. "Each participant can craft his or her own "spiritual" practice and awaken into deeper conscious living."
Following a three-day blend of spiritual and psychological wellbeing guidance, guests are invited to relax at the beautiful secluded Pranburi Beach, practice their mindful training and enjoy the spa for the remaining four nights. "The soft sandy beach at Pak Nampran Bay is gently lapped by the warm waters of the Gulf of Siam and provides the perfect place for peaceful contemplation," explains Ms Anchalika Kijkanakorn, Founder & Managing Director of Akaryn Hotel Group. "We look forward to welcoming people to our sanctuary by the sea."
A sanctuary for mindfulness, (or the process of bringing one's attention to experiences in the present moment without judgment), the tranquil, low-rise sanctuary, Aleenta Hua Hin Resort & Spa is nestled on the Pranburi Beach at Pak Nampran Bay in Thailand just three hours' drive from Bangkok.  The resort offers a 'farm to fork' approach to cooking, and many ingredients are grown organically on site, furthering a totally holistic experience at this special hotel.
The 'SLOW Down Week' is available from 43, 200 Thai Bhatt based single room occupancy and 14th – 21st & May 18th – 24th May 2018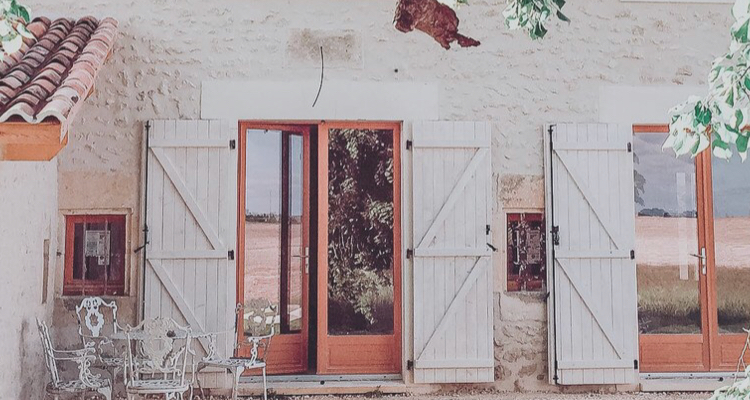 Yoga Escape with Sarah Drai, Charente, South of France
Join yoga teacher and founder of London-based yoga app Yogi2Me Sarah Drai for a fun escapade in the South of France. Located in the beautiful wine region of Charente, just 40 minutes from St. Emilion, the most famous wine area in the world.
As well as enjoying a relaxing tipple in the evening, Sarah's yoga retreat will offer guests the opportunity to slow down and switch off whilst enjoying the fresh country air and strengthening their yoga practice.
Sarah says: "The mantra of this retreat is to 'slow down' from your busy life and reconnect with both yourself and nature. Yogis will practice twice a day (each morning and evening) in a beautifully restored barn and outdoor decking by the pool provides an excellent backdrop for alfresco yoga."
Sarah will be joined by fellow yogi and good friend Alix Inness-Flamand who will take guests on a Dharma yoga journey. Alix said: "Dharma yoga is focused on slowly enabling you to quiet the mind, improve concentration through breathing exercises and meditation. That said, the physical practice involves a lot of fun upside down, backbends and many variations of the main yoga postures.
Retreat guests can enjoy additional activities, from relaxing treatments (Indian head massage, full body massage, reiki and reflexology) to wine tasting and local tours, biking, horse riding, kayaking and soaking up the sacred sites and local markets.
Dates: 22nd – 26th June. To book visit www.sarahdrai.com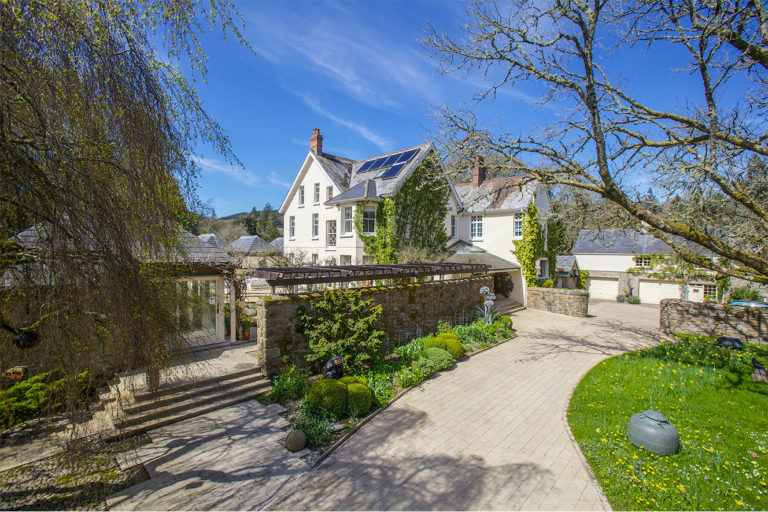 Re-Awakening Spring Retreat with Nicky Clinch, Dartmoor
Over the past 20 years, Nicky has accumulated a lot of her own experience in personal transformation having recovered from addiction and eating disorders. She is trained in oriental medicine, emotional counselling, energetic healing and rebalancing, transformational coaching, macrobiotic + specialist healing and cookery.
She helps people work across all the spectrums of diet, lifestyle, oriental medicine, rebalancing energy, shifting emotional blocks and transforming disempowering belief systems.
For this Spring, Luxury 'Re-Awakening' Retreat, guests will be focusing on clearing their energy to unlock the immense, abundant and precious creative life force that lies within each and every one of us.
You will 're-awaken' the deepest parts of your self-expression so that you can feel freer to fully express yourself in all aspects of your life.
Hosted at the incredible Puggiestone House right on Dartmoor, you'll be able to indulge in some serious nourishment and care whilst working deeply on your transformation at the same time.
Over the 5 days, you will deeply unwind and unlock your full creative potential through yoga, specially designed workshops, sharing circles, meditations, bodywork + guided walks. You will be provided with truly nourishing macrobiotic food to help feed your body the nutrients it needs to help you through deep transformational breakthroughs.
Dates: 2nd – 6th May. To book visit Nickyclinch.com
Pilates, Yoga & Meditation Retreat with Lottie Murphy & Friends
Join Pilates teacher Lottie Murphy and two of her best friends and inspirations Scarlett and Emily for a weekend of movement, delicious food, country walks and relaxation at the beautiful Tilton House in the South Downs. Prepare to feel refreshed and re-energised with a weekend of Pilates, yoga and meditation sessions, a Neal's Yard facial workshop, a chakra balancing workshop, treatments + more! Leave the stress of everyday life behind and take care of your mind and body while learning new things and finding balance. This package includes all of your healthy nutritious food, classes, workshops and accommodation (treatments and 1-2-1's can be booked for an additional cost)
Dates: 27th – 29th July. To book click here!
MORE TRAVEL ARTICLES WE THINK YOU'LL LOVE…