From women-only clubs offering meditation evenings and inspiring talks to hip beachfront hangouts perfect for yoga and surfing, the world's latest co-working spaces are designed to make you feel good—and on top of your game. Here are a few of our favourites across the globe…

The Wing, Washington D.C. (pictured above)
If you're looking for a supportive community of sisters, co-working and networking outfit The Wing is exclusively for women. Since opening their flagship in the Flatiron district of New York, they've been rapidly unveiling more locations to meet demand. One such opening, their first outside NYC, is in arty Georgetown, Washington D.C. Be inspired by bright, stylish interiors, a library full of books by female authors and of course—all the other wonderful women you'll meet there. You can also expect special events including talks by notable women, movie screenings and meditation evenings. And to make life easier there's a lactation room for new mums and even showers and a dedicated Beauty Room, stocked with luscious Chanel products, for when you return from your lunchtime run.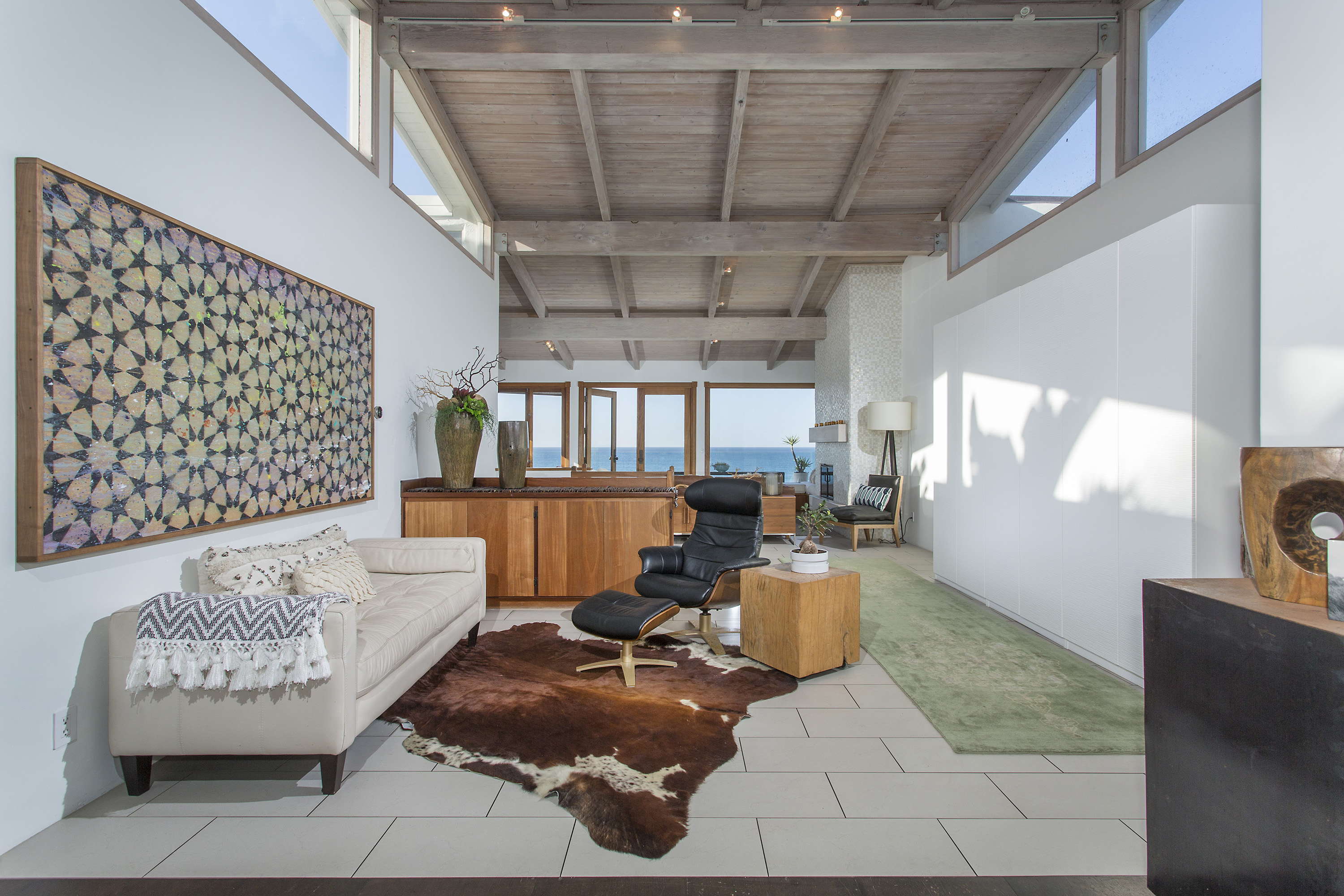 Outsite Neptune House, California
For co-working/co-living company Outsite, it's all about that vital but hard to achieve work-life balance. Finding a beautiful place to work where once you're done, you're free to do whatever it is that energises you, whether that's a high energy spin class or a leisurely bike ride out in nature. Neptune House is their second opening in the bohemian town of Encinitas; a luxurious property in an enviable position right on the beach—perfect for that morning run or sunset yoga session. Community surfboards and bikes come as standard, and the house manager will also arrange socials to help you get better acquainted with your fellow 'co-workers', perhaps a volleyball game or a BBQ on the deck. And make sure you head into town to sample some of the kooky fitness classes on offer—like breakfast Beer Yoga—and feast on wholesome Buddha bowls and fresh fish tacos.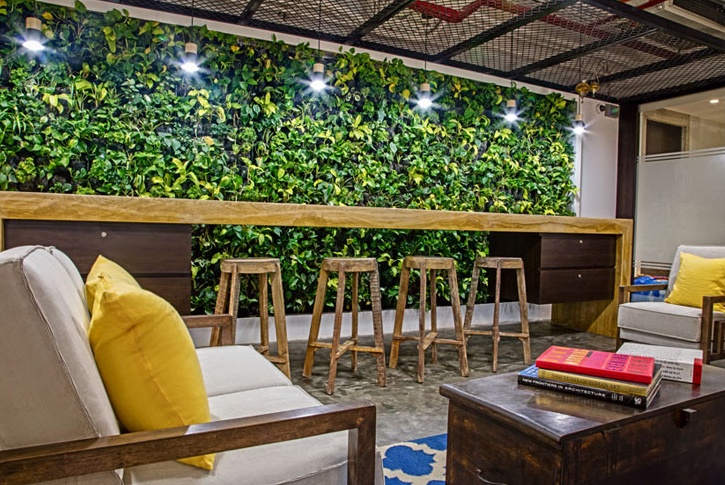 The Mosaic, Mumbai
'India's first wellness-based co-working space' aims to transform our relationship to work by offering a nurturing environment to do it in. Aside from the Zen-like office spaces—inspired by the natural world with honeycomb tiles and plenty of wooden furniture and gorgeous greenery—The Mosaic's wellness offering includes Tai Chi and kickboxing classes, plus creative ways to let go of stress encompassing massage, meditation and dance. Of course, this being India, there's also a Yoga Room with classes by some of the city's top teachers. Members are also encouraged to stay hydrated with unlimited mineral water, coffees and organic teas.
Central Working, London
This lovely new London space, at the new Eccleston Yards, is right above Barry's Bootcamp—so there's really no excuse to miss that post-work sweat session. Plus there's drop-in meditation studio Re:Mind nearby for when you need to just breathe and, well, re-centre. Central Working makes it easier for you to work, too, with fully flexible spaces that you can change according to your specific needs, whether you want a hot desk or semi-private office. And as it's located right by Victoria Station you won't waste oodles of time getting to and from meetings. The team also organise training and networking events and even specially curated connections that suit you and your specific industry.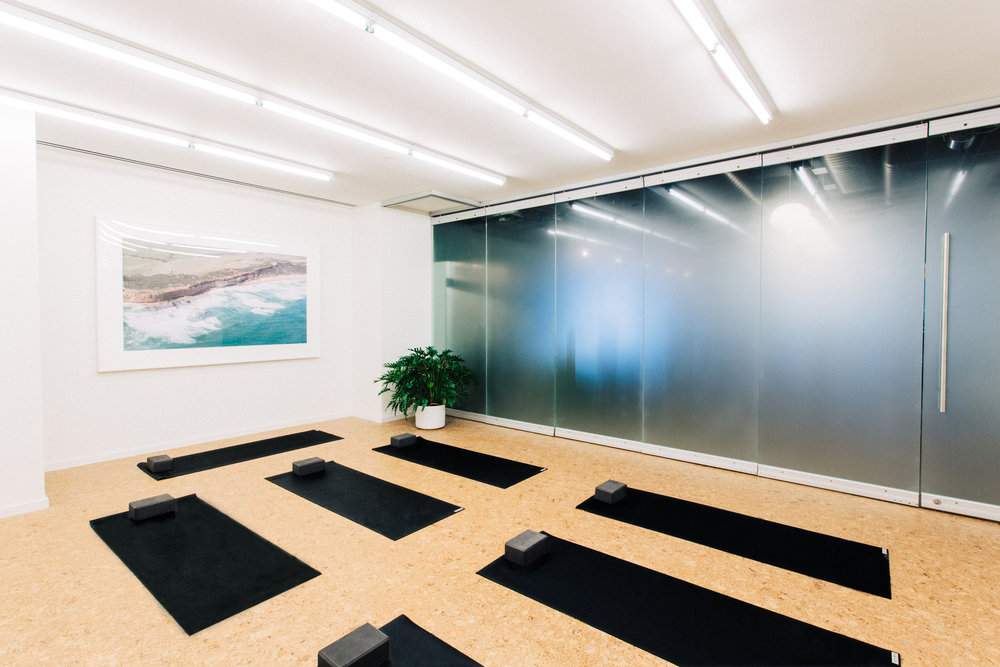 Primary, New York
This new coworking club is thoroughly geared around health and wellbeing, with its wise slogan that many of us would do well to remember: 'You work best when you feel great'. Primary's onsite studio has a programme of classes ranging from HIIT training to Meditation for Compassion and Focus—and all members receive complimentary classes and meditation sessions. There's also a cafe so you can reward yourself with healthy snacks and fresh juices afterwards. And when it comes to events, you can take your pick from alcohol-free socials, healthy eating workshops and even premarital counselling sessions.
words by Hannah Stuart-Leach
OTHER ARTICLES YOU MIGHT LOVE…