London is a hot spot for fitness and new workout classes are constantly popping up on our radar. From fundamental training techniques to out-of-the-box ways to workout out…we're always up for trying something new! Here is our round-up of new workouts to book in London. Tried and tested by the Hip & Healthy team, there is something for everyone on this list whether you're into low impact training, cardio-based sessions, yoga or even wall climbing!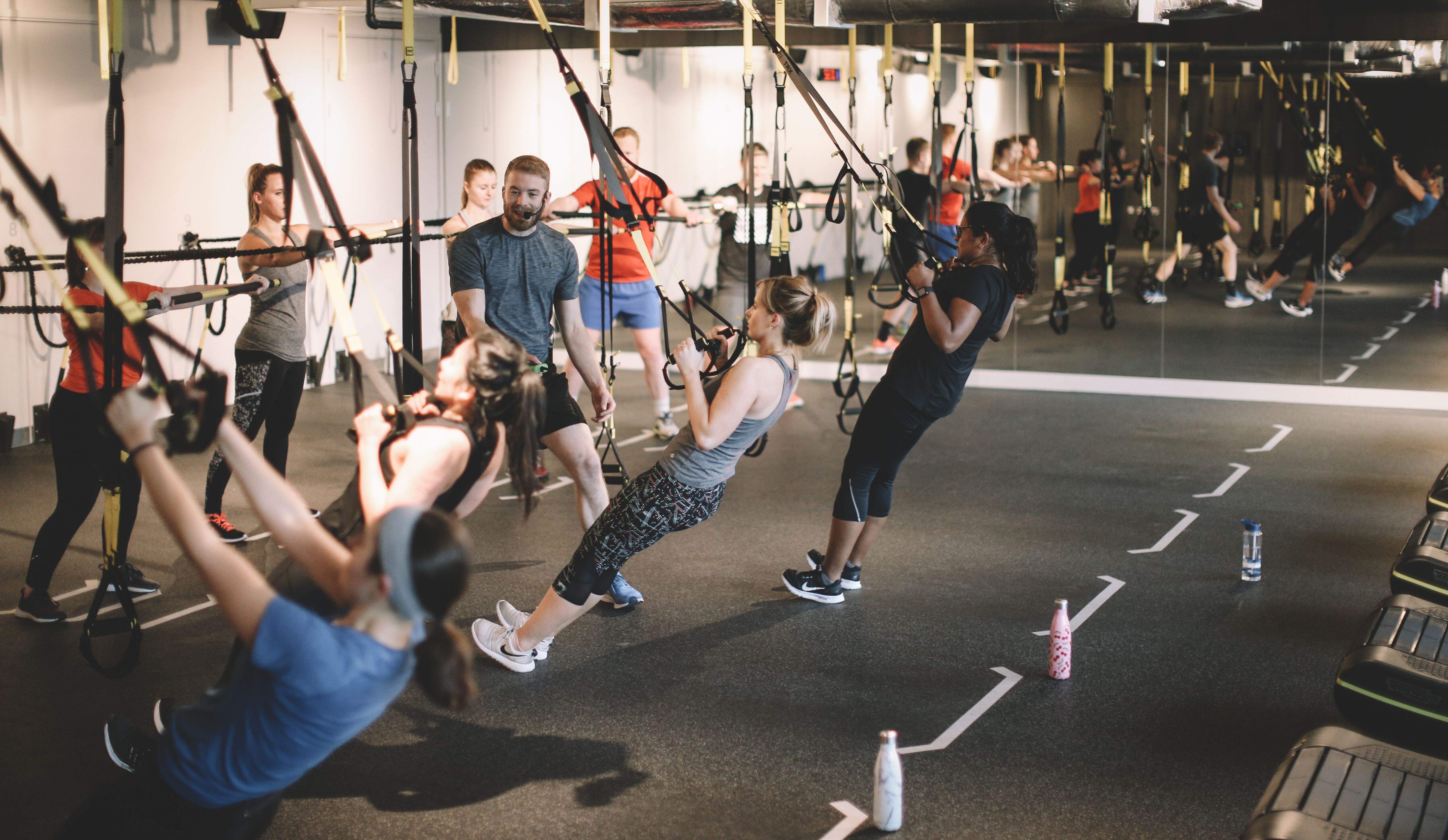 Forebody, The Fore
The Fore has quickly become one of our fave workout spots in London and the new Forebody class is the perfect way to showcase what the foundation of The Fore is all about! After interviewing TRX founder Randy Hetrick, we're loving workouts involving the TRX, the results really are incredible. Forebody, a pure TRX class, harnesses your own bodyweight to develop balance, posture and your core as a means to increasing your overall strength. The focus is solely on working with this exceptional tool to leave you feeling balanced, connected and aware…be prepared for serious DOM's the next day!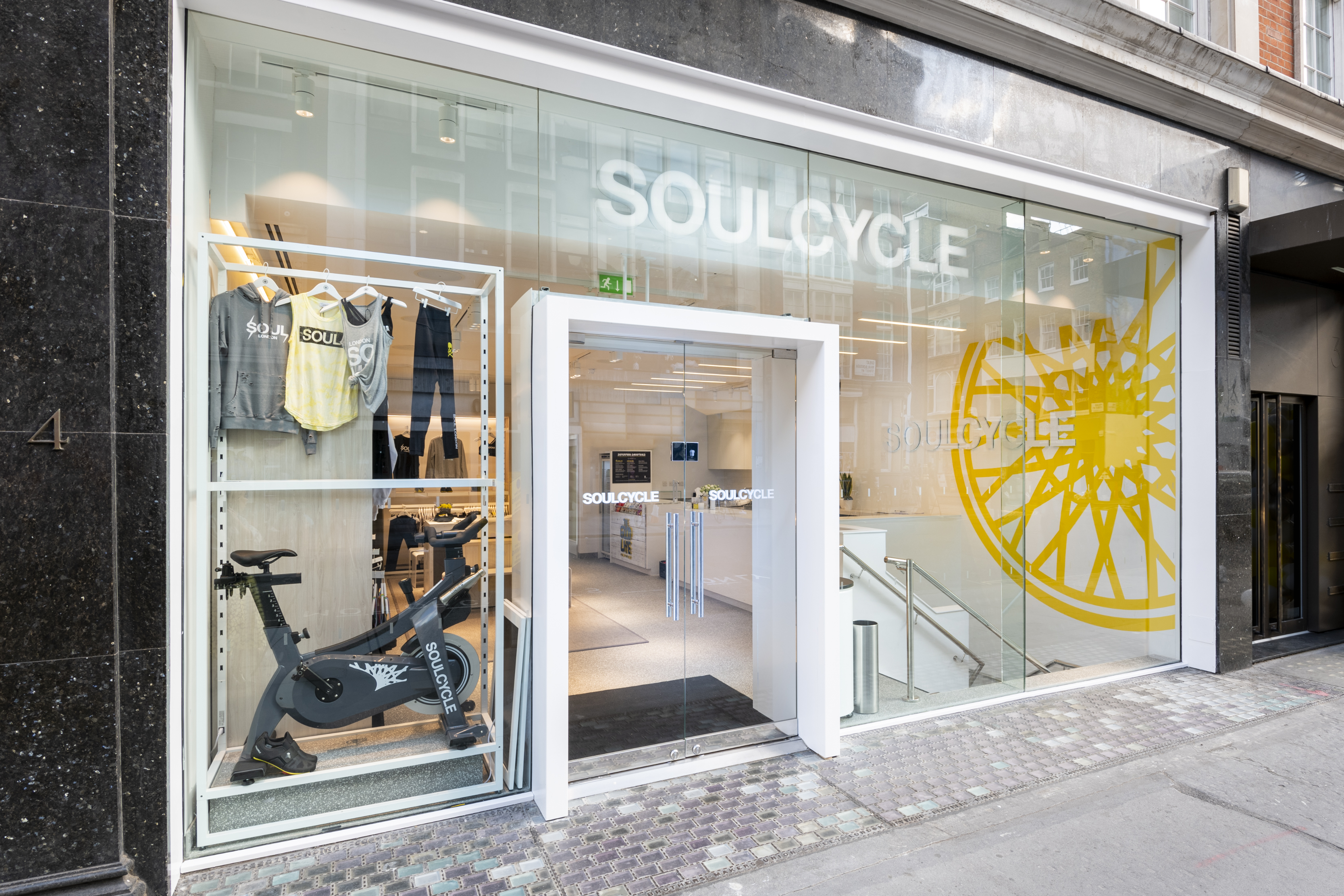 SoulBeat, Soulcycle
I think it is safe to say, London loves Soulcycle! After the much-anticipated launch of the US-loved cycle studio last summer, they have already ventured out West and now they're giving us a brand new class! Much like Soulcycle's original class, SoulBeat is almost identical (if it ain't broke don't fix it hey?) apart from the fact that it tracks your distance to see how hard you're working out. Now, if you're imagining your name on a huge screen amongst/at the bottom of a list of super-fit Soulcycle goers then do not panic! Your results will not be broadcasted to the whole class, instead they will show up on your Soulcycle app afterwards so you can see the distance you covered, your average power and your cadence.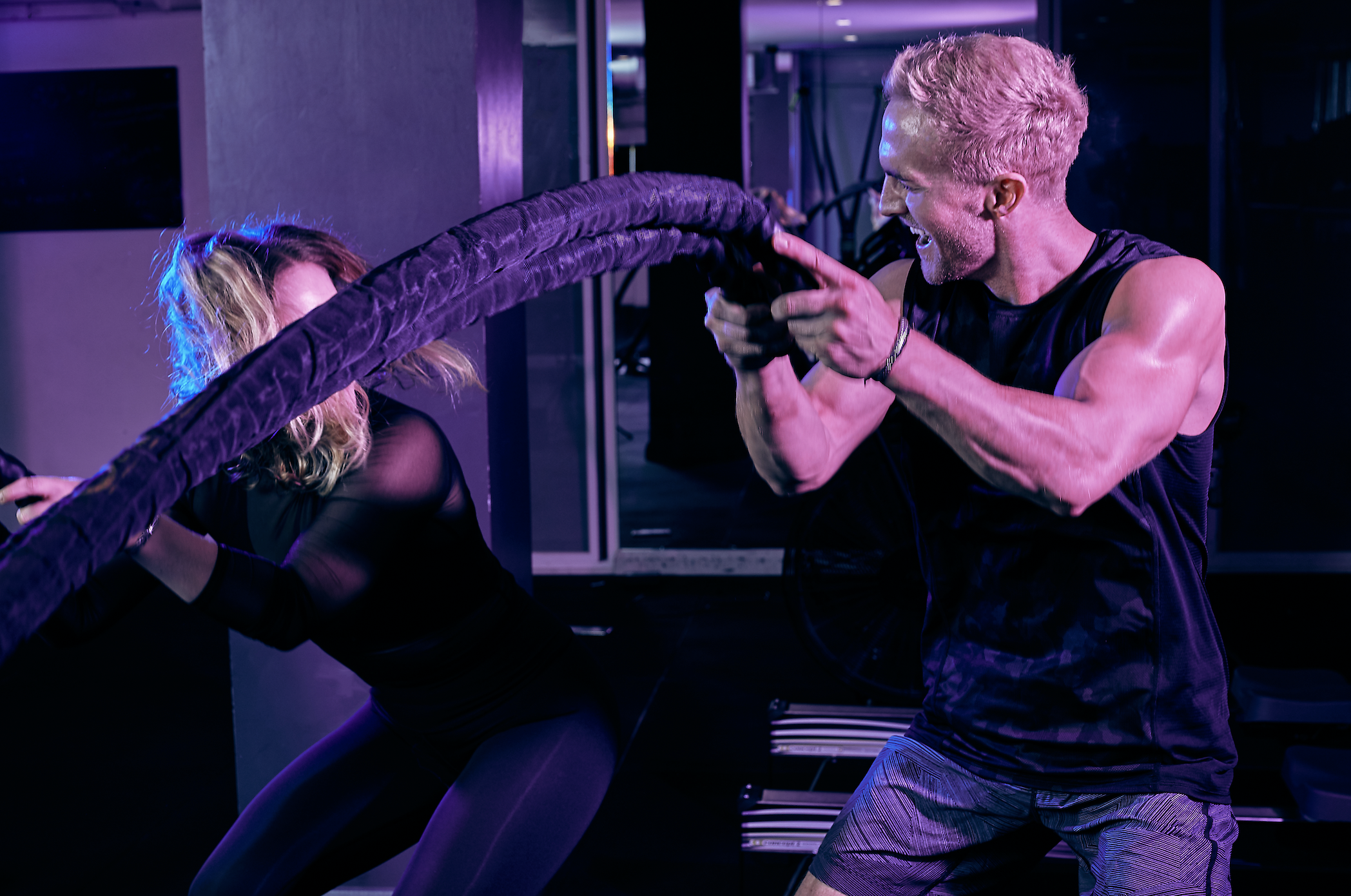 Strength: Lower Body & Core, Psycle
Venturing beyond just 'Ride', Psycle has launched a range of strength focused classes. Strength: Lower Body & Core is a unique blend of resistance training, conditioning and abs, specifically targeting your core and lower body. This class focuses on isolating muscles in the legs, glutes, abs and lower back for the ultimate lower body burn. This high-energy class will deliver lean muscle mass and great metabolic benefits. If you are a Psycle fan, book onto a couple of strength classes alongside your 'Ride' sessions for the perfect workout regime balance! 
Re.Climb, Rumble
This one is not just a new workout, but a new gym too! We were blown away by the new East-London fitness space Rumble which you can read all about here. Bringing a new and unique style of training to the London fitness scene, Re.Climb is a 60 minute climbing wall based class! Whether you're a complete newbie to climbing or you're experienced, the wall will put you through your paces in a whole new way! Once you're harnessed up with the AutoBelays, you'll be able to climb up to 7 meters with the help of Rumble's specialised trainers. Engaging your core, legs, arms and, most of all, your lats, this is a total body workout that will combine every muscle group at the same time!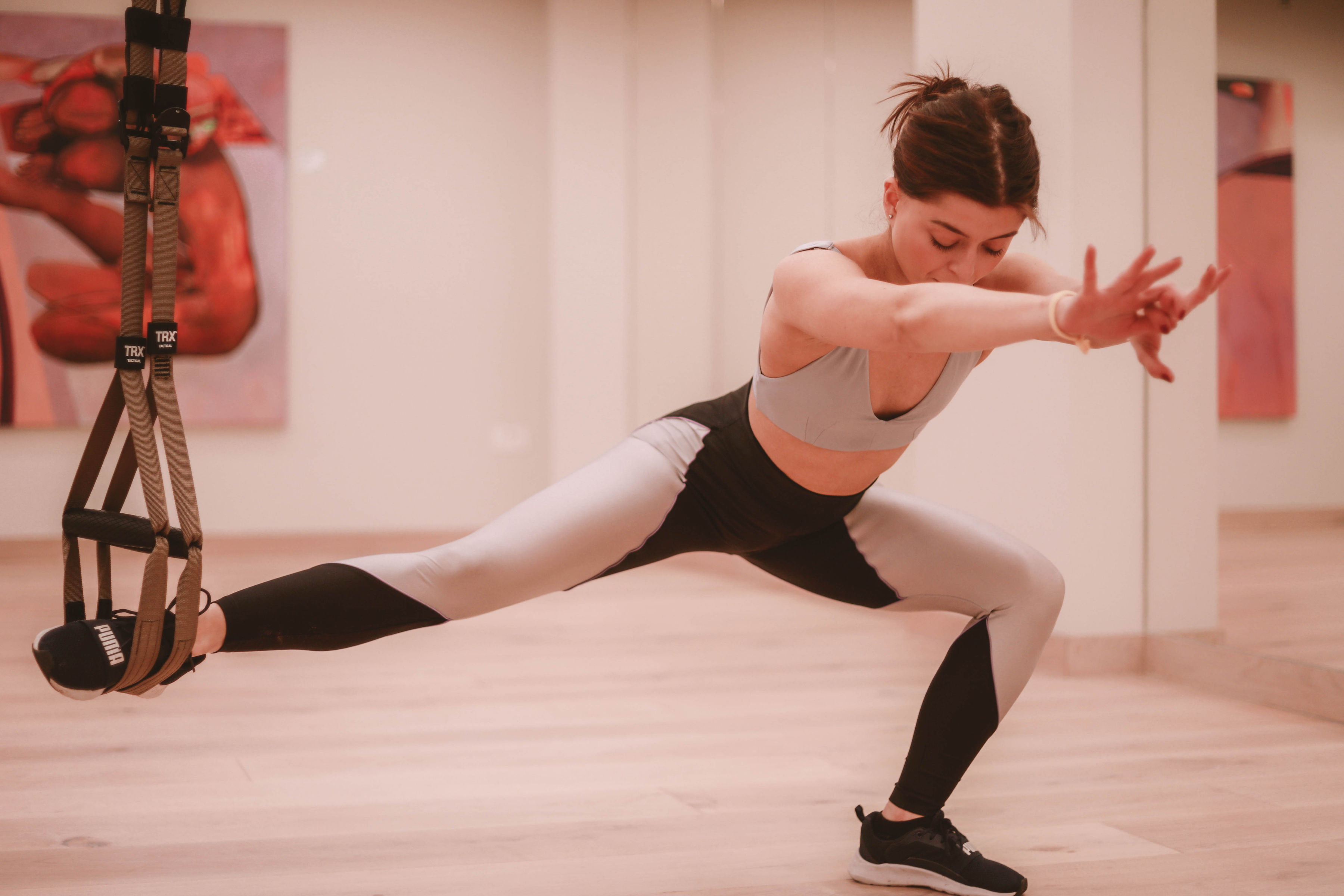 TRX Sculpt, Core Collective
Back at it with the TRX, Core Collective has redesigned its TRX class format to combine TRX and barre strength work. TRX and barre are two of the best ways to achieve lean, sculpted muscles so this really is the ultimate sculpting workout! Designed to strengthen and lengthen, the class involves flow isometric and eccentric sequences on the TRX targeting and toning major muscle groups. In addition, you will also improve your posture, alignment and mobility, leaving you feeling both strong and elegant. Think small movements that target those hard-to-reach places…be prepared for the burn!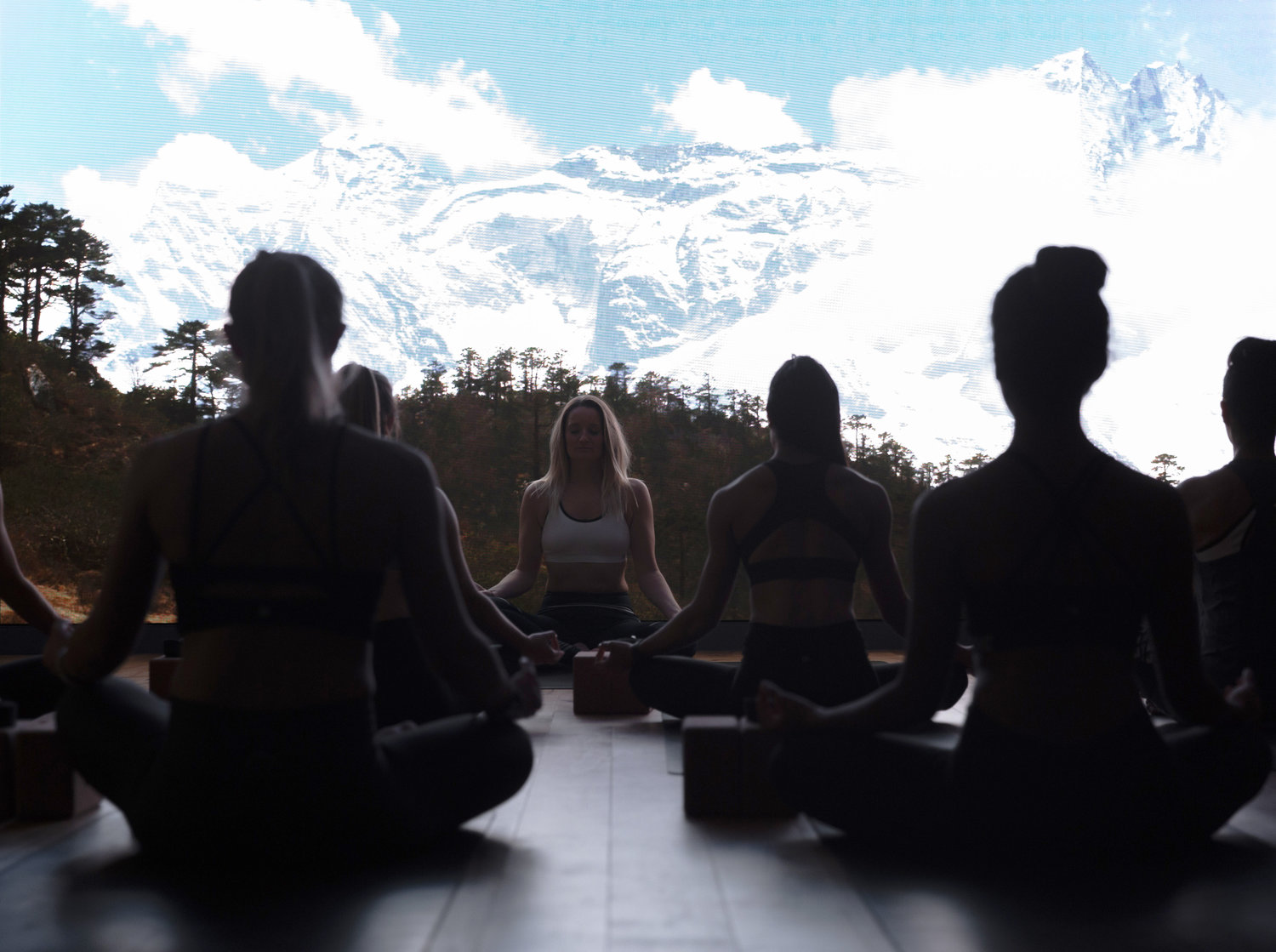 Throwback Thursday, FLY LDN
Renowned for curating immersive yoga classes with a twist, FLY LDN have got something new in-store that will leave you feeling zen as well as wanting to party! This 60 minute class will take you through a dynamic flow designed to make you sweat, breathe deeper and focus your mind away from the hustle and bustle of everyday life. Set to traditional throwback tunes, think 90s pop classics, 80s funky groove, and late-2000s guilty pleasures. This class is both fun and challenging in equal measure.
Pace, Sweat It
Marathon season is fast approaching and with the wet and windy conditions in London, outdoor training is not always the most appealing. Helping you get marathon ready, Sweat It's 'Pace' is a 50-minute treadmill based session which integrates running based core toning. Pace will shock your foundations and test your endurance, stamina, speed and most of all your mental toughness…you might need two sweat towels for this one!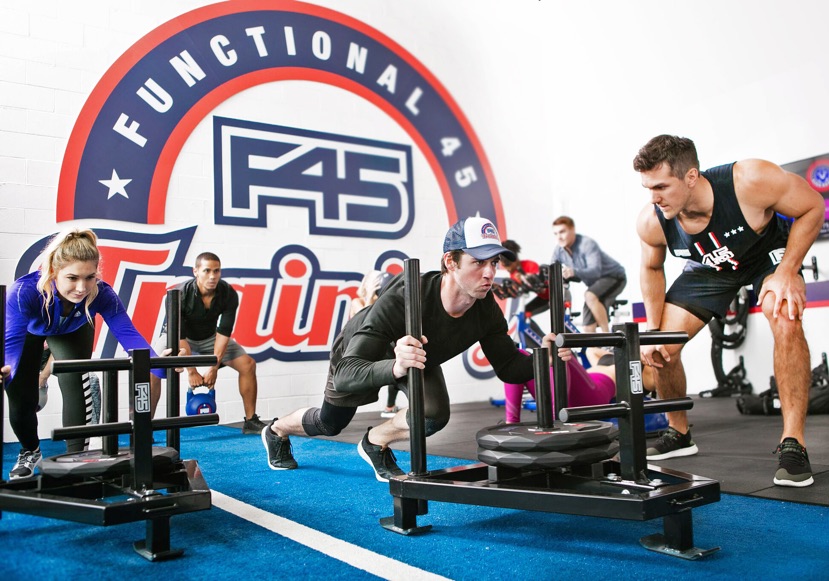 Piston, F45
New to the F45 mix is a purely resistance-based workout alternating between upper and lower body exercises. The aim of the game here is to challenge yourself by lifting as heavy as possible. The class consists of 12 stations which you will complete for a total of 3 rounds, working for 35 seconds at each station with a 25-second rest. To step things up on the final round, you will be working for 40 seconds with only 20 seconds of rest to really fatigue your muscles and push your body to its limits. If you're not gasping for that rest at the end of each exercise, your weights are simply not heavy enough. This fast-paced workout will not doubtedly burn out your muscles and with consistency, you will see muscle gain from this class!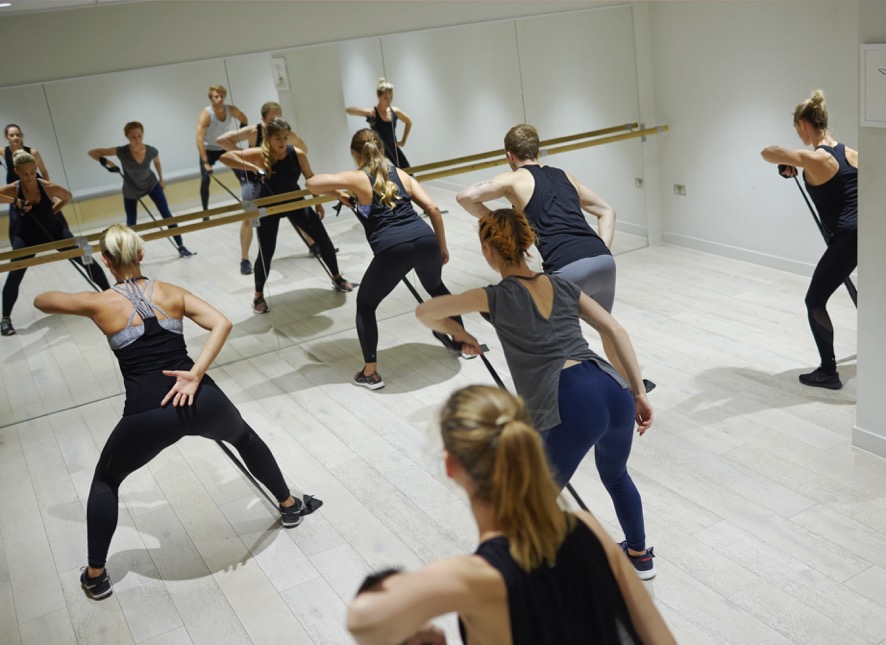 Sculpt & Stretch, Louisa Drake Method
If you are familiar with The Louisa Drake Method, you will know that she is all about sculpting and lengthening the body and this class does exactly that. Sculpt & Stretch combines LDM's signature sculpting and strengthening material with stretch techniques to elongate, detoxify and boost performance. Expect a total body, high intensity, dynamic and low impact workout that builds lean muscle and seamlessly flows from conditioning into flexibility. As always the ever-changing class material will not only challenge but balance the mind and body at the same time. Leave feeling stronger, leaner, longer and completely reset.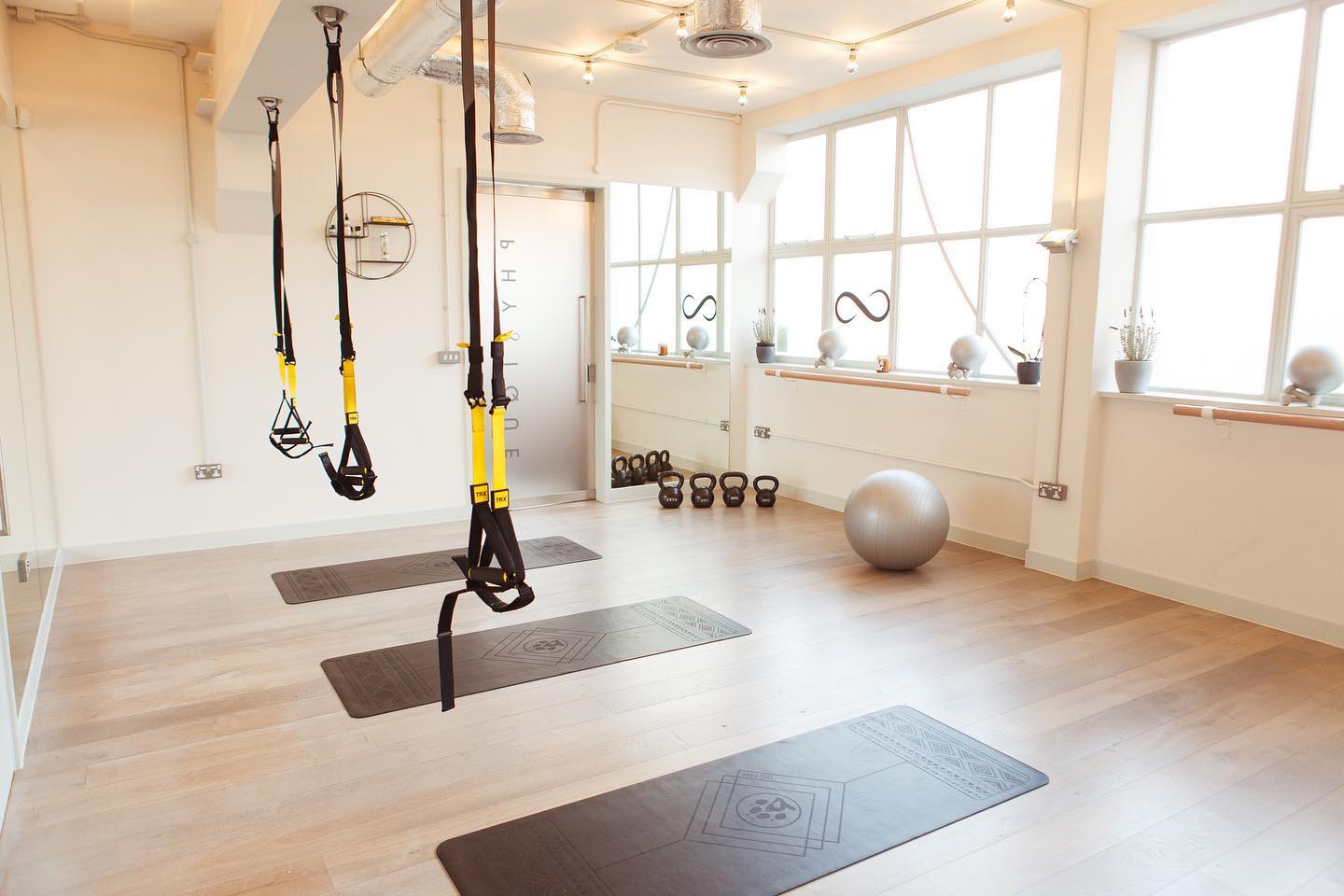 Body Sculpt, Physique
Body Sculpt is one of those classes that will leave you feeling amazed at what can be achieved by simply using your body weight! Using isometric and isotonic movement to strengthen every muscle in your body, this full-body conditioning class builds strength whilst maintaining long, lean and flexible muscles. Perfect to complement your yoga practice or your cardio workouts, Body Sculpt is a must for achieving a beautifully lean physique.
words by Isabelle Shury