Did you know that your hands are the first part of your body susceptible to signs of ageing? Think about that the next time you slather on your expensive serum or fancy face cream but neglect your mitts. What's even worse is that our hands are taking an extra battering thanks to the constant washing and slathering on of sanitizer like there's no tomorrow. Of course, this is essential in the fight against coronavirus, but it leads to super dry, stressed-out hands, that are often red, raw and itchy. Not ideal. So, give your hands a… well, helping hand, with Hip & Healthy's edit of the top hand heroes that will help protect and perfect no matter what life throws your way.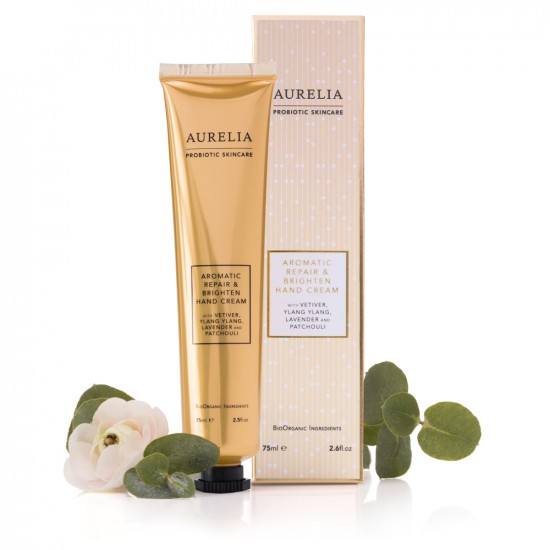 The Day Cream – Aurelia Probiotic Skincare Aromatic Repair & Brighten Hand Cream £28
When it comes to a hand cream that does it all, you can't beat this probiotic-packed powerhouse from Auerlia. Reduces signs of ageing? Check. Strengthens nails? Check. Nourishes, softens and brightens skin? Check. It even minimises the appearance of pigmentation and boasts a mood-boosting scent of lavender, vetiver, and patchouli. This is all thanks to a beautifying blend of natural and active ingredients, including red algae, baobab and kigelia Africana that contain essential fatty-acids to give hardworking hands a big dose of TLC.
The Wash – REN Atlantic Kelp And Magnesium Energising Hand Wash £16
Wash your way to squeaky clean hands and give a refreshing boost to fatigued fingers, all without stripping them of moisture or drying them out. Free from harsh sulphates and chemicals, REN's hand wash does just what it says on the tin – energises and loads skin with mineral-rich Atlantic kelp extract and moisturising magnesium to leave hands clean, calm and comfortable. The ultimate wonder wash for weary mitts.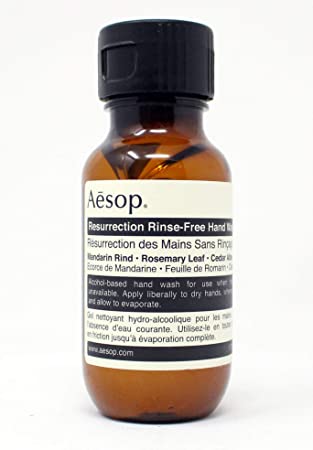 The Sanitizer – Aesop Resurrection Rinse-Free Hand Wash £7
Although alcohol is essential when it comes to ensuring your hand sanitizer actually fights off germs, it doesn't mean that you should be skimping on the good stuff too. Aesop's rinse-free hand wash is just the ticket, boasting a non-drying, alcohol-based formula that's also bursting with beneficial botanicals to hydrate and soften without leaving skin sticky. We're talking mandarin rind, cedar atlas and rosemary leaf, which also create a fresh, citrusy scent. A hand-loving essential perfect for on-the-go protection.
The Night Cream – Kiss The Moon Love Night Cream £28
"Use hands creams to protect skin through the day and to nourish them overnight," recommends Jo Foster, founder of Kiss The Moon. "While we are sleeping, it is the only time that our hands get a break from all that washing and drying, and it is also then that our skin cells get to work repairing and rejuvenating." The ultimate night-time treat for tired hands, this rich cream works while you slumber to support the skin's natural repair process and replenish moisture thanks to a nourishing blend of shea butter, rosewater, and essential oils. Not to mention its warm floral notes of rose, ylang-ylang and frankincense, which promote a sense of calm and help you drift off. The (actual) dream.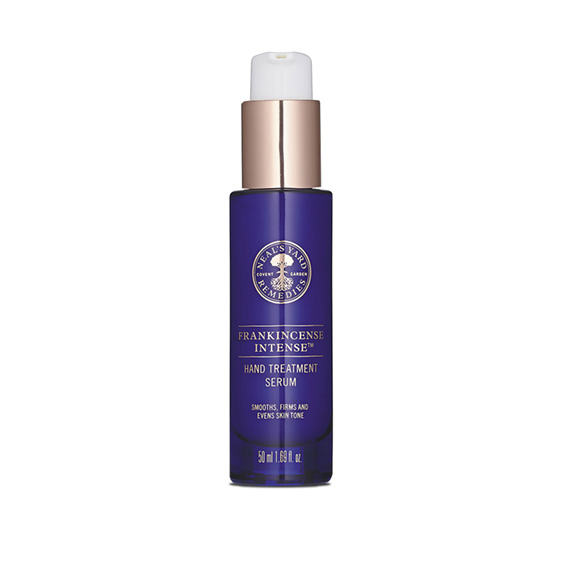 The Serum – Neal's Yard Remedies Frankincense Intense Hand Treatment Serum £30
If you thought serums were reserved solely for your face, think again – because this multi-action treatment is clinically proven to firm, hydrate and reduce the appearance of wrinkles and age spots to give you younger-looking, healthier hands in a flash. A potent blend of organic ingredients, including restoring ribose, plumping sodium hyaluronate, firming narcissus extract, conditioning rosehip seed oil and turmeric, it's the next best thing putting your mitts into a machine.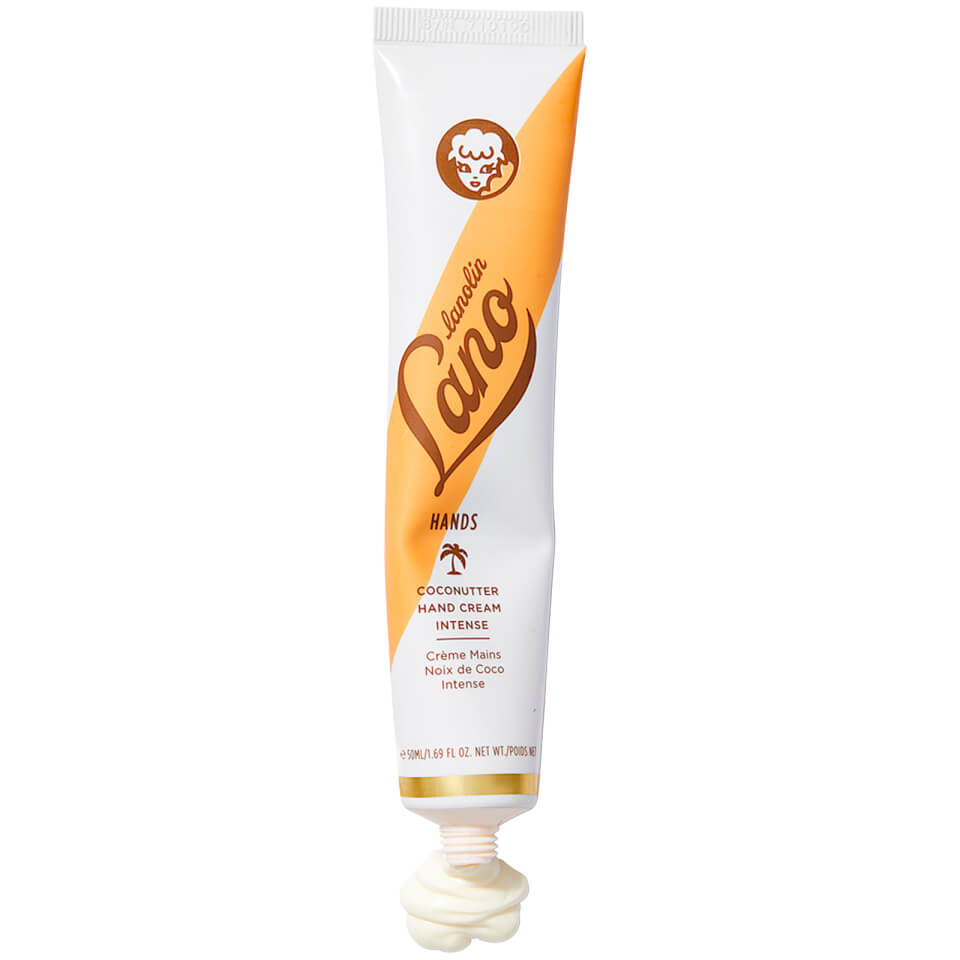 The Intense Hydrator – Lanolin Lano Coconutter Hand Cream Intense £8.99
Sometimes your regular hand cream doesn't quite cut it, and that's why we're (coco)nuts for Lanolin's intense hydrator. Dubbed the 'King of Hydration', lanolin from sheep's wool (don't worry, it's 100% cruelty-free) is a completely natural wax scientifically proven to be closest to lipids in human skin, and it holds up to 400% of its weight in moisture. Not only is this rich cream boosted with triple lanolin, but there's also coconut oil, shea, and vitamin E to provide continuous moisture with zero sliminess. Win-win.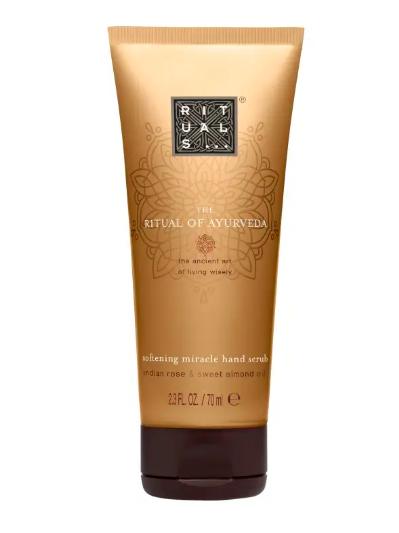 The Scrub – Rituals The Ritual of Ayurveda Hand Scrub £12.90
Scaly hands got you down? Then this one's for you. Inspired by the ancient principles of Ayurveda, this hand scrub has been expertly blended to help balance the mind, body, and soul while gently sloughing away dry, dead skin. Unlike other scrubs that can be harsh on hands, it's enriched with sweet almond oil to soothe and nourish while providing essential proteins. Plus, it's the next best thing to covering your hands in fresh rose petals, as Indian rose extracts impart a delicate, floral fragrance to your fingers.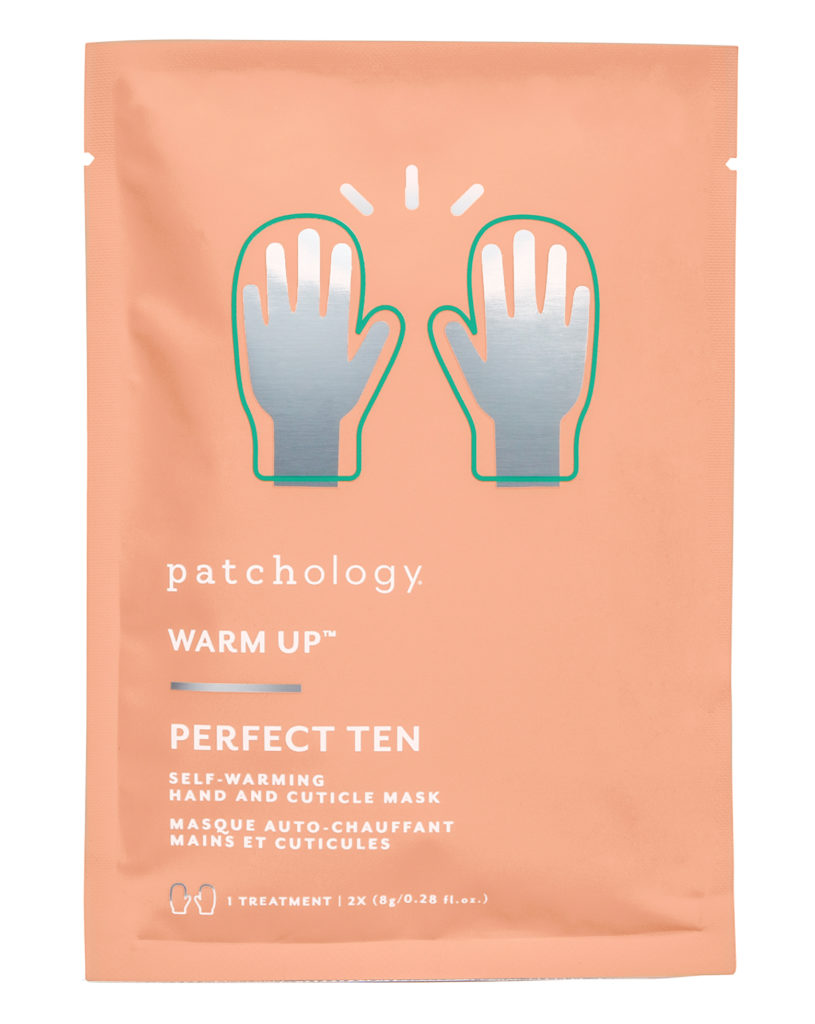 The Mask – Perfect Ten Self-Warming Hand Mask £10
There's a mask for everything and everywhere (and we mean, everywhere), so if you've yet to try a mask for your mitts, now's the time. Using the same self-warming technology as space blankets (now that's high-tech) to promote faster, more effective absorption, these softening gloves are saturated in coconut, Shea butter, and rosehip and macadamia oils to repair damage, stop sagginess, and seriously soften in just 10 minutes. Can you say hand model?
The Soap – Soapsmith Handmade Soap £10
Soap bars are so hot right now thanks to their skin and planet loving benefits. And when it comes to seriously pretty soap made using traditional cold process methods, it doesn't get much better than Soapsmith. With seven London-inspired scents to choose from, including Camden's exotic coconut, musk and bergamot blend to the lavender and jasmine scent of Lavender Hill and Hackney's herbaceous sandalwood, rosemary and geranium notes, each soap is loaded with shea and coconut butters to gently cleanse, soothe and soften.
If that wasn't reason enough to stock up on these beautifying bars, how about the fact that for every product sold, Soapsmith is donating a handmade bar to the incredible NHS doctors, nurses, carers and cleaners. Happy shopping.
The CBD Booster – Cubid CBD Re:new Hand Cream £30
No beauty edit would be complete without a CBD booster, especially when it comes to hand health. Why? Because it's rich in nutrients and antioxidants, helping to replenish cells, soothe sensitivity and reduce irritation. Basically, everything our hands need right now. Harnessing the power of 250mg full-spectrum hemp oil with 66% CBD, this vegan-friendly formula also boasts cocoa butter, vitamin E and jojoba and coconut oils to keep dry, chapped skin at bay.
words by Frankie Rozwadowska