Sheet Masks are a great way to drip-feed high doses of actives and potent skincare ingredients into the skin, revitalising your complexion in as little as 10 minutes without the mess of traditional wash-off face masks.
We've gathered our top sheet masks whatever your skin concerns so whether you want to tackle blemishes, fight ageing or calm sensitive skin, you are sure you'll find what you're looking for. 
Best For Blemish Prone Skin – 111Skin Anti Blemish Bio Cellulose Facial Mask
We know a myriad of issues can cause your skin to break out. Excess sebum, blocked pores and inflammation are all big culprits. This anti-blemish face mask tackles all these things whilst delivering an all-important dose of hydration and soothing properties. 
Best For Firming and Illuminating – Aesthetically Perfect Skin Life & Illuminate Silk Mask
In as little as 20 minutes, your skin will go from lacklustre and dull to firm, plump and bright! If you're looking for that sun-kissed glow from within and a whole host of hydrating skincare ingredients to revitalise tired skin, this is the sheet mask for you.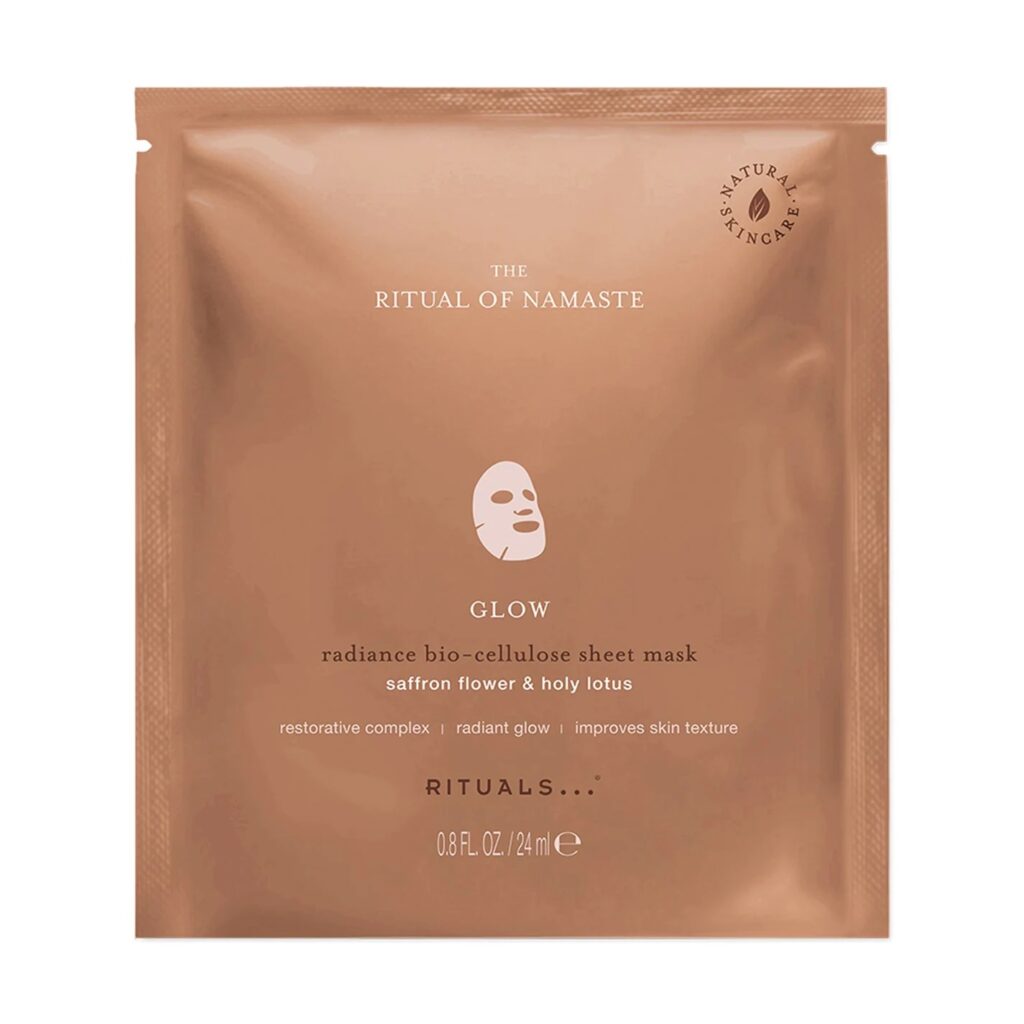 Best For Anti Ageing and Glow – Rituals Radiance The Ritual Of Namaste Sheet Mask
Rituals are known for their use of unique skincare ingredients and this radiance face mask delivers on that reputation. Featuring Saffron Flower to target signs of ageing and Holy Lotus which has many soothing properties, this sheet mask may be gentle on the skin but it packs a nourishing punch of glowing skincare ingredients!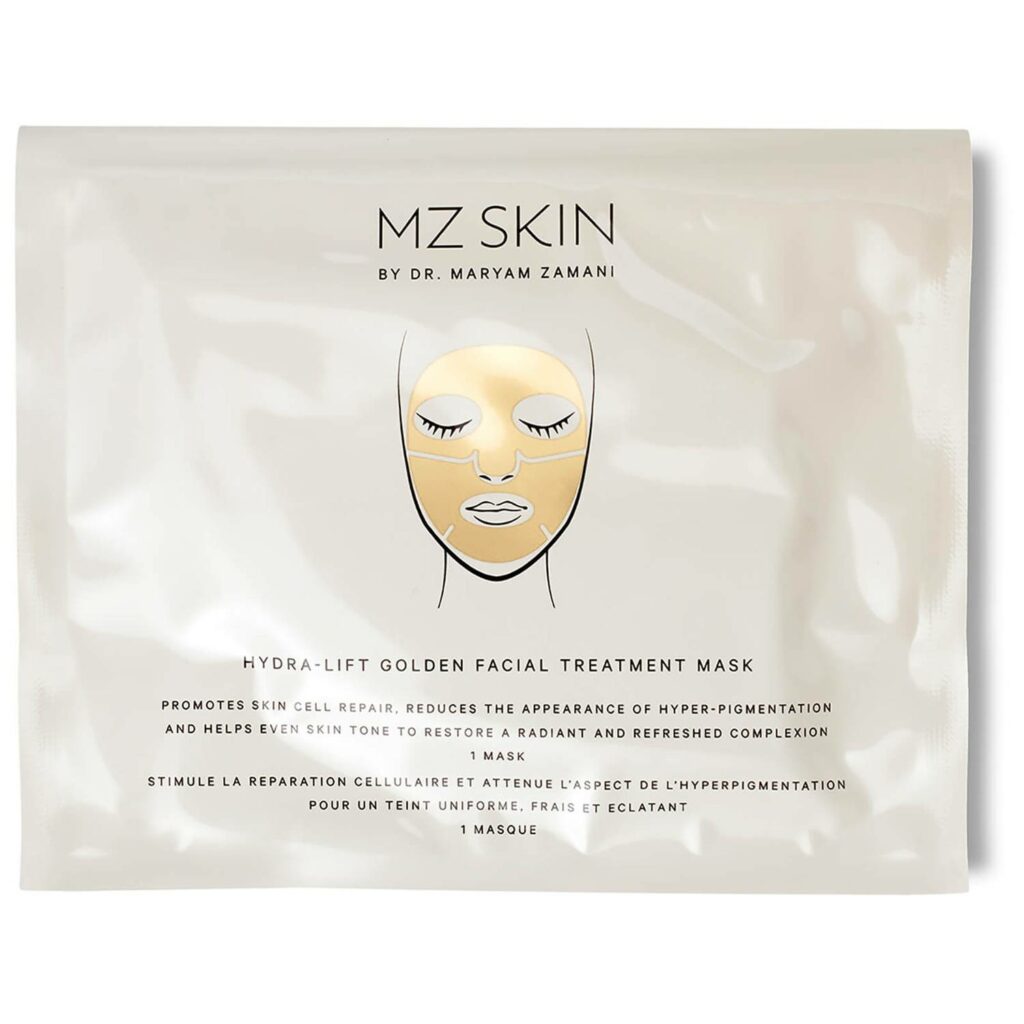 Best For Age Spots and Even Skin Tone – MZ Skin Hydra-Lift Golden Facial Sheet Mask
Want to know how to get rid of age spots? Looking for tips to even out skin tone? This brightening face mask is worth trying. Infused with Vitamin C, Niacinamide and Collagen, this golden sheet mask is great for your skin barrier and will restore radiance… something we all need a bit of during winter.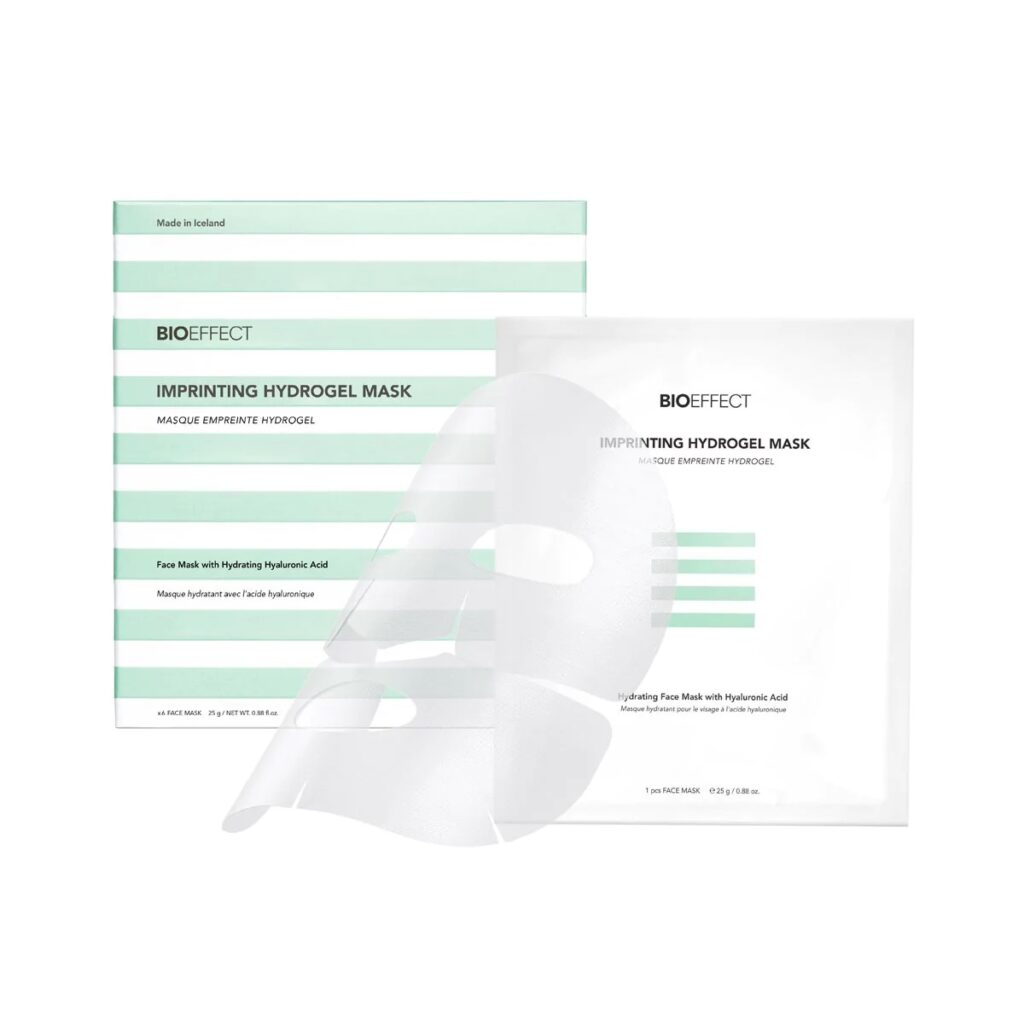 Best for Soothing Sensitive Skin – Bioeffect Imprinting Hydrogel Mask
Delivering deep hydration with bountiful ingredients designed to calm reactive skin, this hydrogel sheet mask instantly soothes and replenishes moisture. If you love hyaluronic serums then this too will inject a healthy dose of hyaluronic acid into the skin, helping to improve the skin barrier and keep it looking fresh and like you've had the best sleep of your life (even if you haven't!).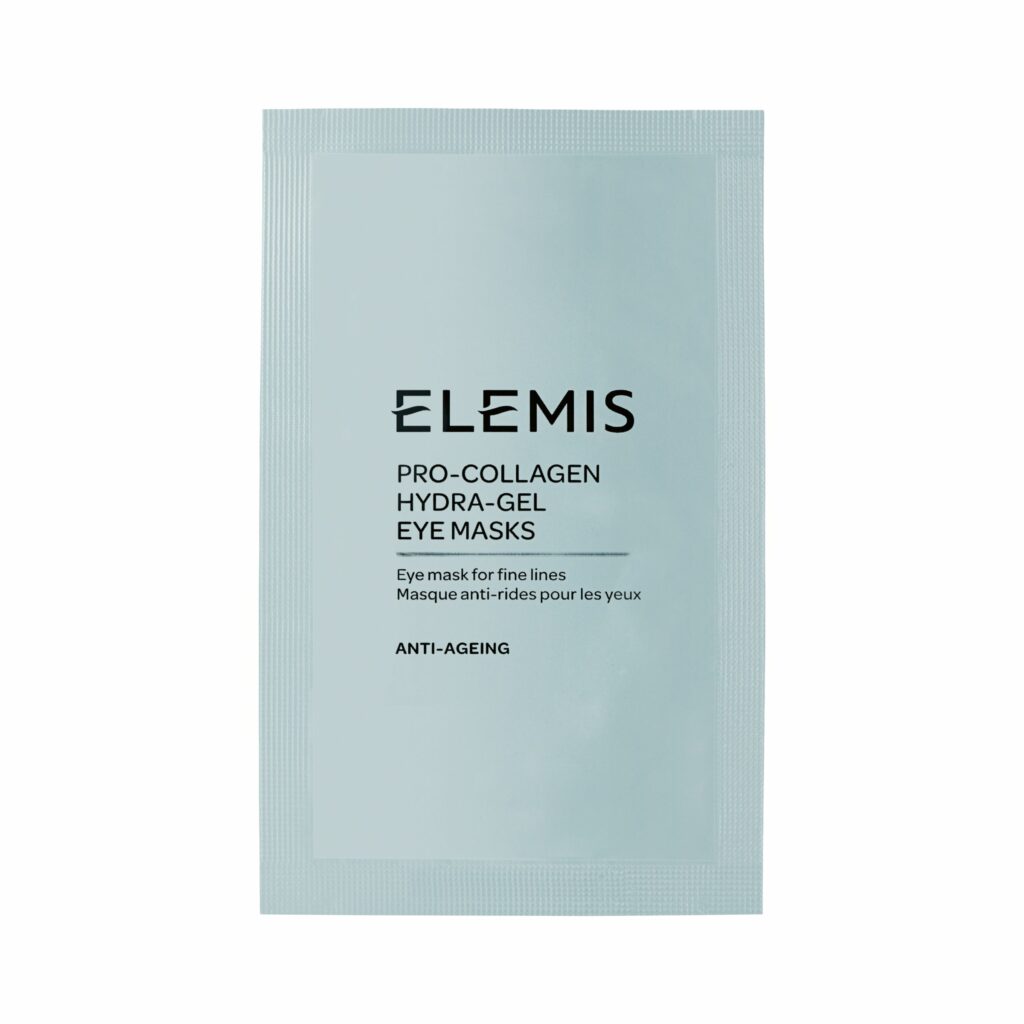 Best Eye Mask – Elemis Pro-Collagen Gel Eye Mask
Your eyes reveal the first tale-tell signs of ageing and tiredness so combat both with one of Elemis' best sheet masks for the eye area. This hydra-gel eye mask will boost collagen and plump the eye area leaving a more youthful complexion. A handy skincare product for travel too.
Best For Brightening and Anti-Aging – 111Skin Meso Infusion Micro Mask
If dull skin is a particular concern for you, you'll need a combination of a boost of hydration and a healthy dose of one of our favoruite skin brightening ingredients, Vitamin C. This hydrating option from 111Skin (who do some of the best sheet masks) is great for smoothing out your complexion and adding more luminosity.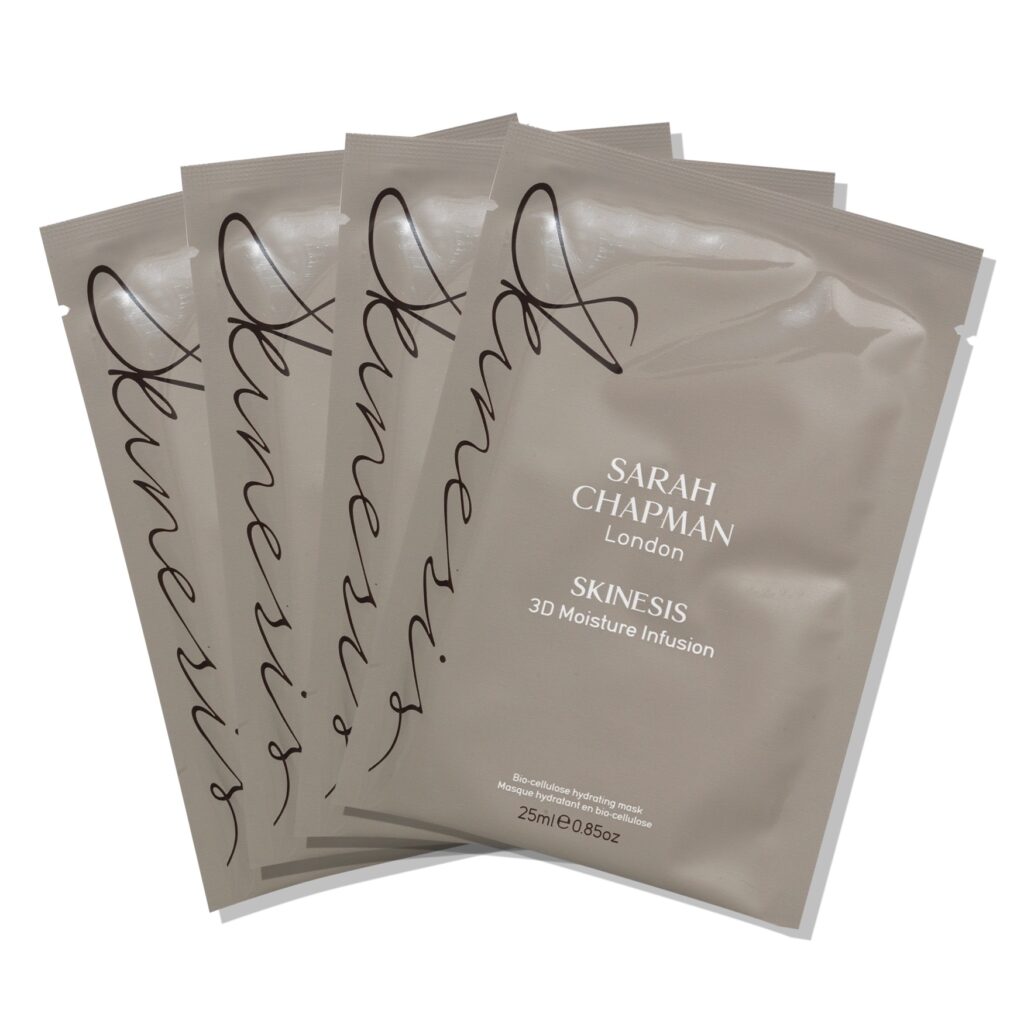 Best For Hydrating – Sarah Chapman 3D Moisture Infusion Sheet Mask
This hydrating sheet mask from skincare expert Sarah Chapman is a fantastic all-rounder… it targets fine lines and wrinkles while also plumping and moisturising dry and dehydrated skin. If you're missing the glow post-summer, here's your golden ticket.
Best For Recovery – Medik8 Ultimate Recovery Bio-Cellulose Sheet Mask
If your skin needs an injection of moisture then turn to Medik8 because this is one of the best sheet masks in the business. With hero skincare ingredients like zinc, hyaluronic acid and algae extract, your skin will feel instantly hydrated and like new. If you've had a few late nights or you're suffering with dry skin, this is the one to choose.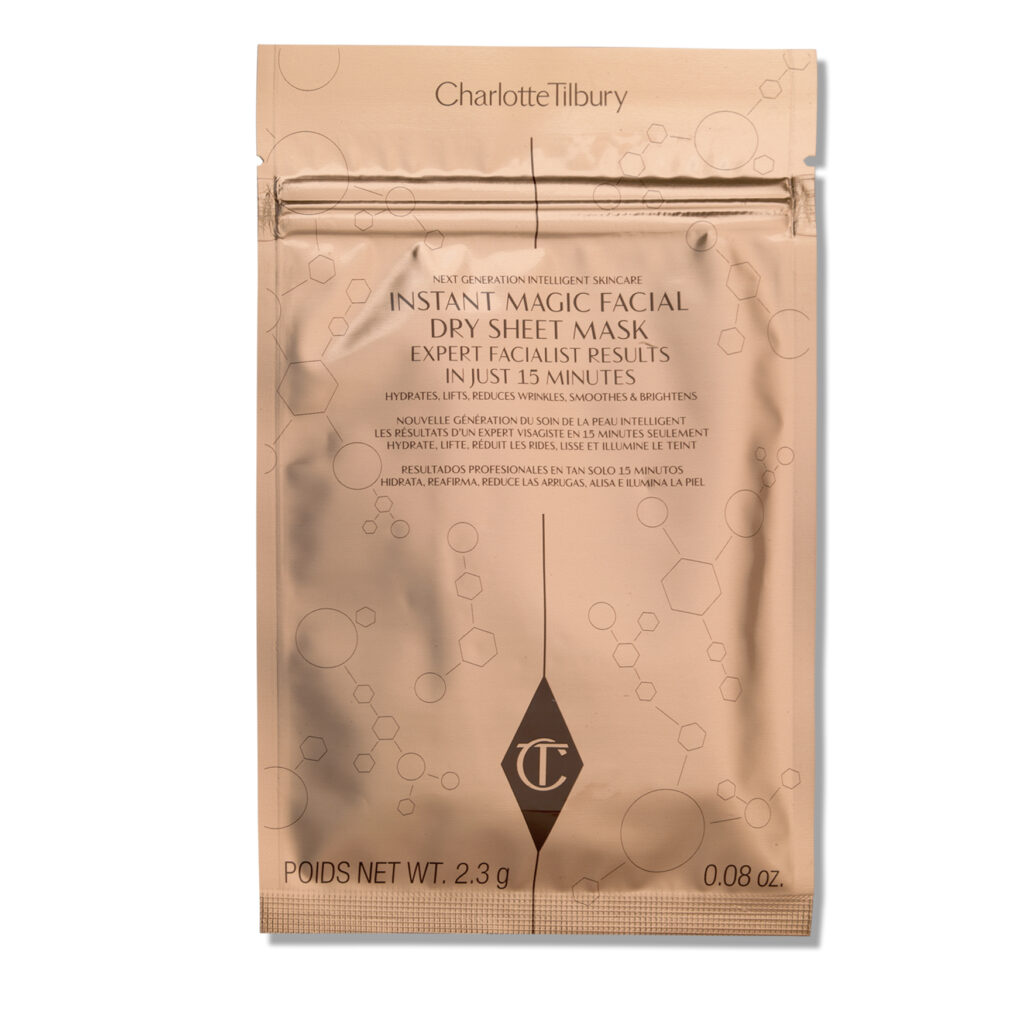 Best For Smoother Skin – Charlotte Tilbury Dry Sheet Mask
You may be wondering how a dry sheet mask can do anything for your skin but that's where Charlotte Tilbury's sprinkle of magic comes in. This reusable sheet mask (up to 3 times) is dry to the touch but has been infused with tiny vectors of glowing skin ingredients like Niacinamide, Shea Butter, Mango Butter and Avocado Oil blend as well as peptides for firmer skin and crocus bulb extract for luminosity.
---
READ MORE: The Best Post-Workout Cleansers For Your Skin Type